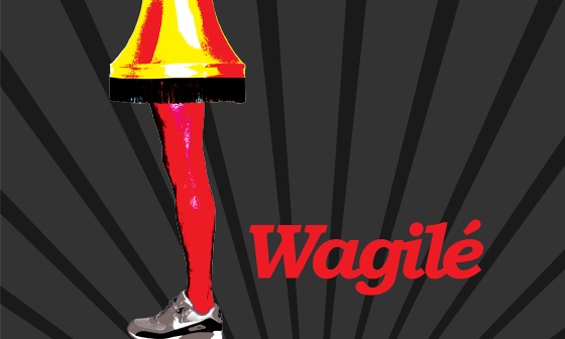 AIGA Alaska is excited to host Aaron Shurts, President of AIGA Seattle and an Associate Creative Director at Deloitte Digital, a global interactive firm. Aaron will share how his team integrates traditional design methods into cutting-edge web and mobile app development processes, highlighting the latest trends in user experience and visual design. On Saturday October 19, Aaron will hold a hands-on workshop, where he will guide participants through a process of rapid prototyping to build and design digital products.
Mark your calendar!
Lecture // Friday, October 18, 2013 // 7:00 pm // Anchorage Museum Auditorium
Workshop // Saturday, October 19, 2013 // 10:00 am – 1:00 pm // BP Energy Center
Buy the package and save!
Lecture Only // general $20 // AIGA members $10 // students $15 // AIGA student members $5
Workshop Only // general $40 // AIGA members $30 // students $35 // AIGA student members $25
Lecture & Workshop Package // general $55 // AIGA members $35 // students $45 // AIGA student members $25
About Aaron Shurts:
Aaron is an Associate Creative Director at Deloitte Digital, a mobile and emerging technology agency. He is a passionate designer, leader and design educator who attributes his success in the field to his love of all things design and his strong focus on the conceptual creative.
Aaron holds a BFA and MFA in Graphic Design from the Savannah College of Art and Design(SCAD) and has been working in the field along with teaching for over 12 years.
Aaron has created a range of work for large brands like Target, Nike, T-Mobile, Showtime, and has worked as a designer and creative director for digital agencies, publication houses, and in-house creative teams. In addition, he taught design at the college level for over 7 years and has work that's been featured in the New York Times, CMYK magazine, Communication Arts, Adobe, and is a 2006 Silver Addy Award recipient.
Aaron is also in his second year serving as President of the Seattle chapter of AIGA, The Professional Association for Design. His involvement goes back to his days in college as an undergraduate and he has been serving the organization as a board member for over 9 years at two different chapters.
Aaron has lived in Ohio, Georgia, Colorado, North Carolina, and now Washington State. He is married and has a small cocker spaniel named Bella. When he is not designing, teaching, or answering hundreds of AIGA emails, he enjoys skiing, hiking, yoga, camping, fishing, basketball, boating, and pretty much anything active.
---
PACKAGE TICKETS
Lecture & Workshop Package // general $55 // AIGA members $35 // students $45 // AIGA student members $25
---
LECTURE ONLY TICKETS
Friday, October 18, 2013 // 7:00 pm // Anchorage Museum Auditorium
Tickets // general $20 // AIGA members $10 // students $15 // AIGA student members $5
---
WORKSHOP ONLY TICKETS
Saturday, October 19, 2012 // 10:00 am – 1:00 pm // BP Energy Center
Tickets // general $40 // AIGA members $30 // students $35 // AIGA student members $25
---